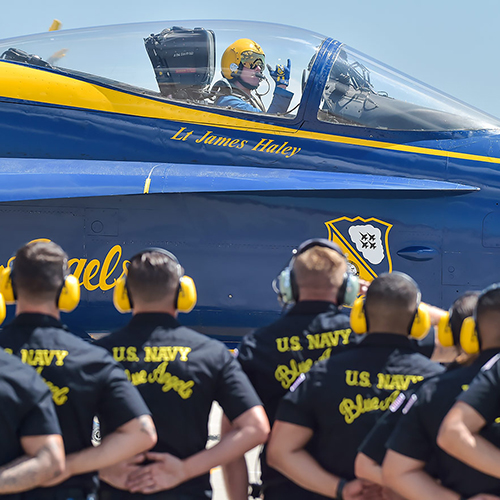 United States Navy Blue Angels
The mission of the Blue Angels is to showcase the teamwork and professionalism of the United States Navy and Marine Corps through flight demonstrations and community outreach while inspiring a culture of excellence and service to country.
---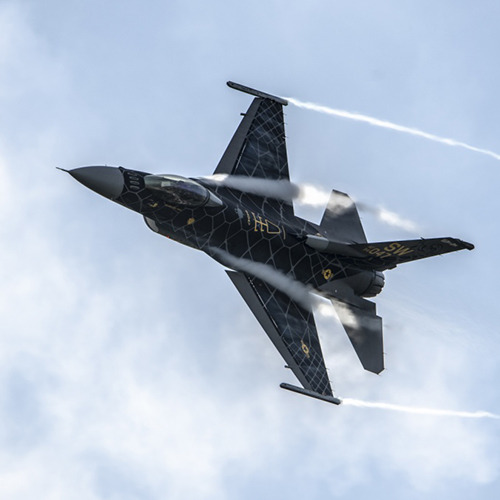 U.S. Air Force F16 Viper Demonstration Team
The history of the 20th Fighter Wing traces itself back to 1927 with the authorization of the 20th Balloon Group. From these humble beginnings, the 20th Pursuit Group was formed in 1930. After World War II the redesignated 20th Fighter Group was inactivated in October 1945. Nine months later the Group was reactivated. In 1947 the 20th Fighter Group was assigned to the newly activated 20th Fighter Wing and in 1955 the group was absorbed by the wing.
---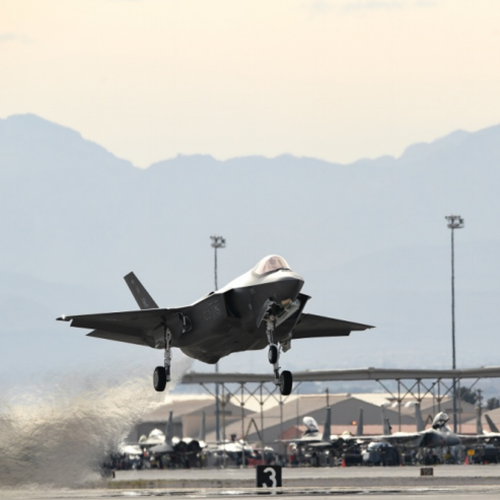 U.S. Air Force F-35A Lightning II Demonstration Team
The F-35A Lightning ll Demonstration Team qualified as an Air Combat Command single-ship demonstration team, February 29, 2020. The F-35A Lightning ll is the U.S. Air Force's newest fifth-generation fighter. The Lightning II is a stealthy, multirole, all-weather air-to-air and surface attack fighter. It is designed to enable direct attack against the most heavily defended ground targets. The team is made up of one combat-ready pilot and fourteen Airmen, all assigned to the 388th Fighter Wing at Hill Air Force Base.
---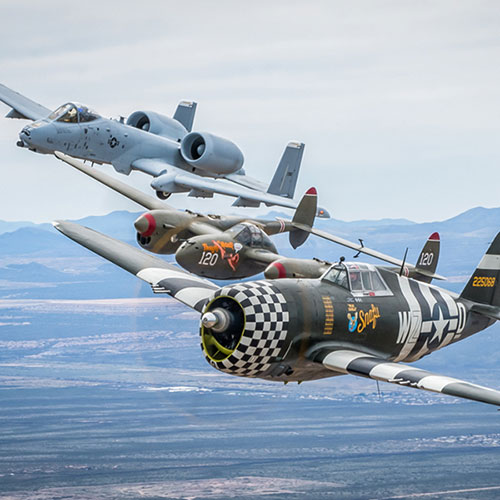 Heritage Flight
The Heritage Flight performances feature modern fighter and attack aircraft flying alongside World War II, Korea and Vietnam-era planes in a dramatic display of our nation's air power history. Our formations serve as a living memorial to the men and women who have served – or are currently serving – in the U.S. Air Force, and we proudly fly in support of Air Force recruiting and retention efforts.
---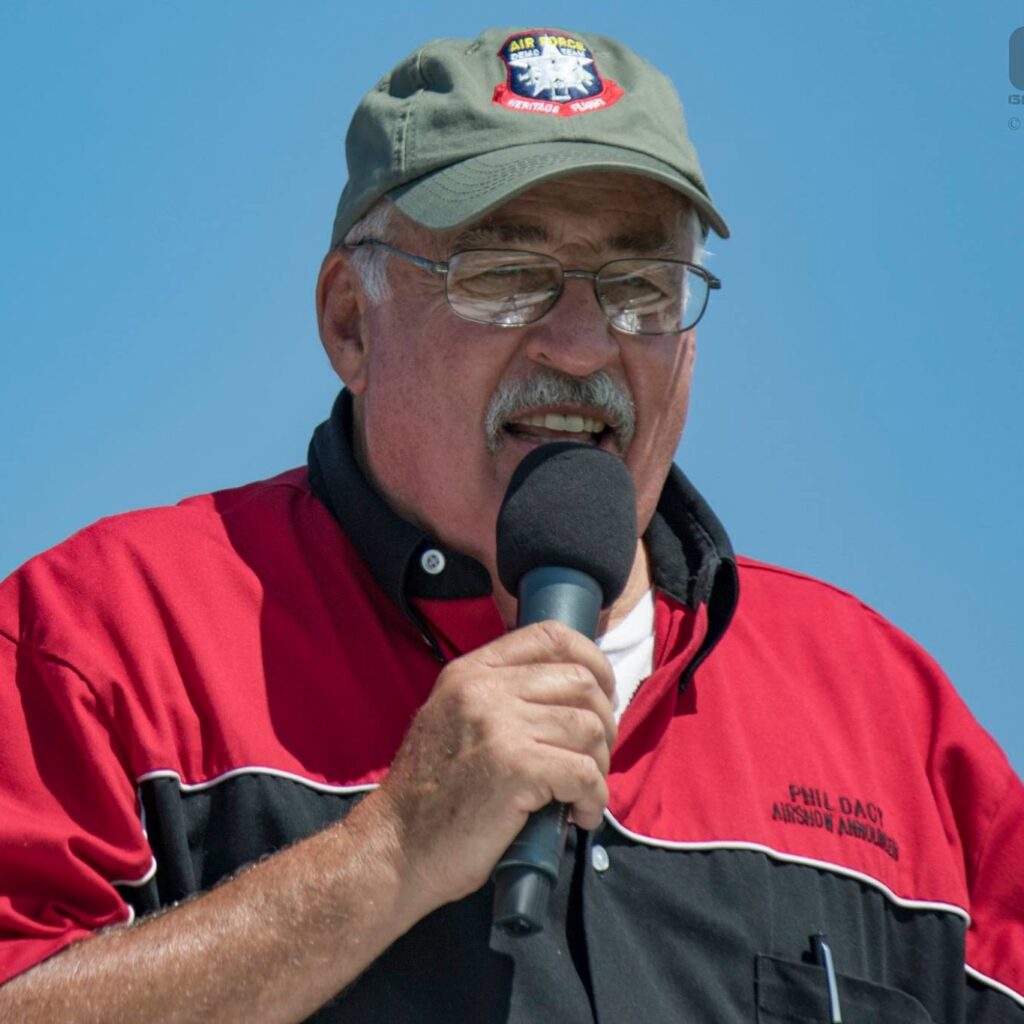 Phil Dacy: Air Show Announcer
Setting the pace for any event, Phil Dacy brings to the center stage an enthusiastic style of airshow announcing that is 'second to none'. Having accumulated over 10,000 hours as a pilot in a variety of aircraft, Phil's extensive knowledge and experience bring sponsors, spectators and media to the 'front row' in experiencing the finest in airshow entertainment.
---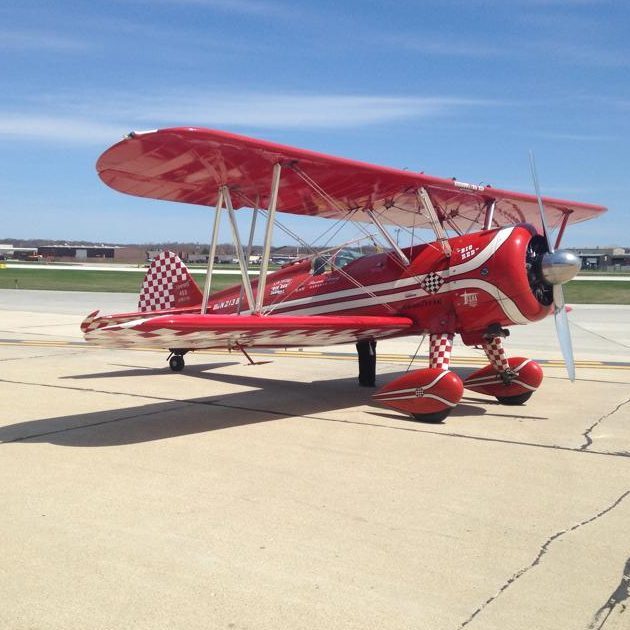 Susan Dacy: Big Red
Step back in time as Susan Dacy puts her 450 horsepower, Super Stearman, 'Big Red' through its paces with a dazzling display of barrel rolls, slow, slow rolls, Cuban eights, hammerhead turns, loops and much more, in a style reminiscent of the barnstorming era of flying.
---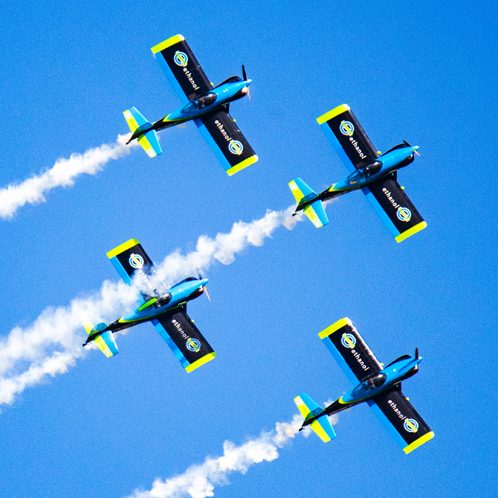 Vanguard Squadron
Ethanol is taking flight as America's premiere renewable fuel. The Vanguard Squadron flies a dazzling four ship formation aerobatic airshow powered by ethanol. The Vanguard Squadron has been ethanol powered since the team began flying together in 1993. Ethanol adds power and performance to the Squadron's aircraft without any major engine modifications.
---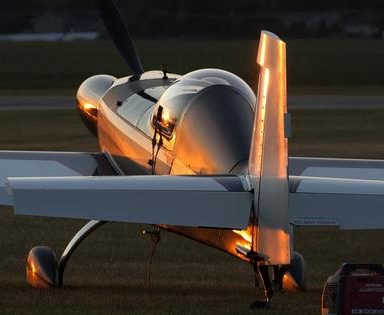 Michael Vaknin Extra 300
Michael's passion for flight started at the age of 18, as a paratrooper, and later as an airborne instructor. In his 4 years of service, Michael has performed hundreds of static line jumps, sky-dives from C-130's, DC-3's and more.
Passion for aviation led Michael to take flying lessons and earn his commercial pilot and flight instructor certificates. Instructing at local flight schools Michael logged hundreds of hours helping new pilots achieve their goals in aviation.
---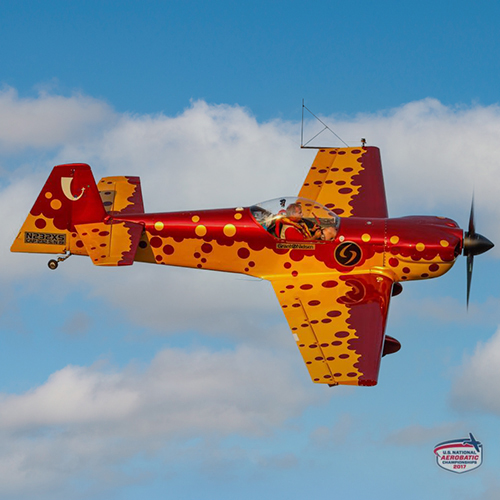 Grant Nielsen Airshows
Grant Nielsen grew up in an aviation loving family. His father was a pilot and his brother was a career Air Force officer. After taking his first aerobatic ride, Grant was "bitten by the bug."
Some of the maneuvers you will see include the Hammerhead, the Torque Roll, the Cuban 8, the Half Cuban 8, the Shark's Tooth, and of course Loops and Rolls.
---
---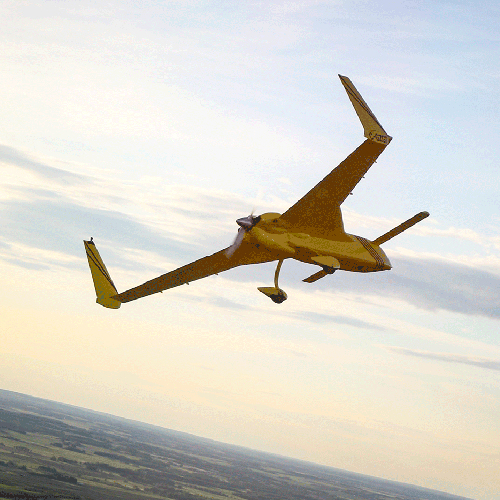 Kyle Fowler
Kyle Fowler began following his father's footsteps at a very young age. Looking to his father, Ken Fowler of Team Rocket, as his role model, Kyle moved forward with his dreams of becoming an Aerobatic Pilot by the age of 12, announcing his father's performance at several Airshows. Currently, Kyle successfully manages his aviation time between flying a PA-31 Navajo Chieftain, a 1946 Cessna 120 and his unique 1986 Long EZ.